This photo was taken from the English ship The Queen Mary which was used as a troop transport ship during the war.
Arrival - Scotland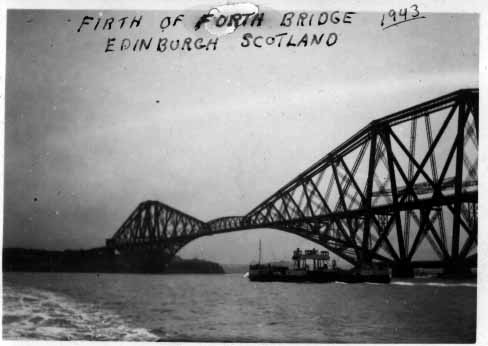 The troops were welcomed by the Mayor when they arrived in Glass Glow on the Queen Mary.
The bridge shown here is a train bridge over Firth of Forth, Edinborgh.
Some others had been returning from station in India.
---
Questions or Comments? Please email me.
If you wish to email my father, simply email me and I will pass it on to him.
Send mail to: vorlon@earthlink.net
---