Double-click to add photos

September 1941
Harry G. O'Connor September 1941
( note the movie playing )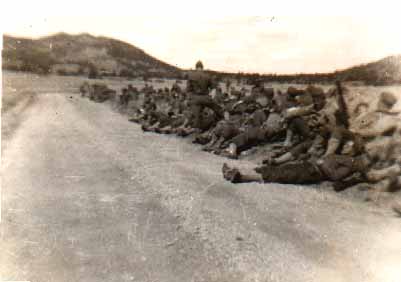 Hike up Pole Mt. Sept 20, 1941
On Top of Pole Mt.
Kenny, Frisinger, Johnson, Hamblin, Oakley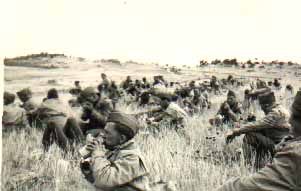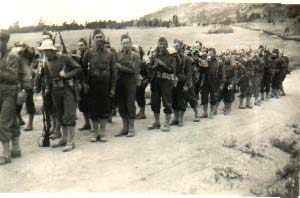 Return trip and a break!
---
Notes: For this hike 9 ambulances were brought along. They hiked up the mountain, pitched army pub tents and returned the next night. Apparently the local porcupine population took a liking to the warm pub tents and sleeping bags, giving quite a surprise to some in the morning!
---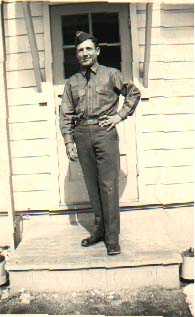 No description, September 1941
( He calls this the Self Admireration Socity Member picture )
---
School At Ft. Warren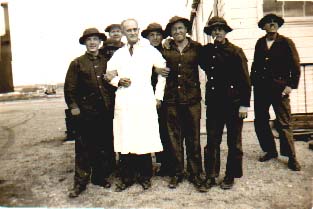 G.M.C. Instructor Ft. Warren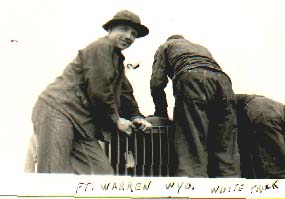 Front of School #4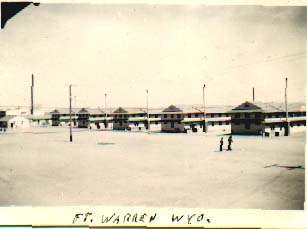 Co. C Barracks, Taken from #244 Roof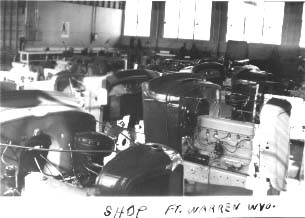 Inside School
---
Co. C 68th Q.M. BN. (L.M)

Camped in Louisiana, On Maneuvers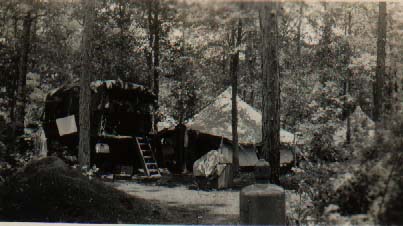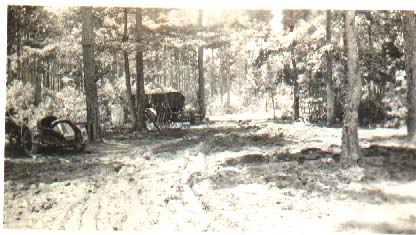 Can you see the Motorcycle on the left?
A visitor, Piet Jan Baarda wrote to me and told me that the cycle can be identified as an Indian from the sidecar. Thanks!
---
Questions or Comments? Please email me.
If you wish to email my father, simply email me and I will pass it on to him.
Send mail to: vorlon@earthlink.net
---