( Paris France)
Can you spot him?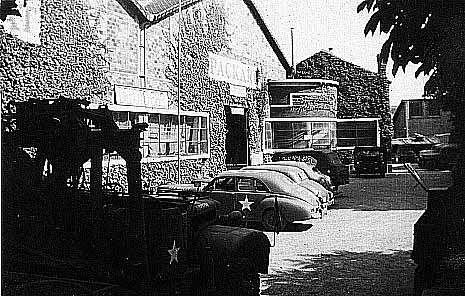 The research and repair depot
The Wrecker at left has double booms. They swing one to each side to recover tanks with winch.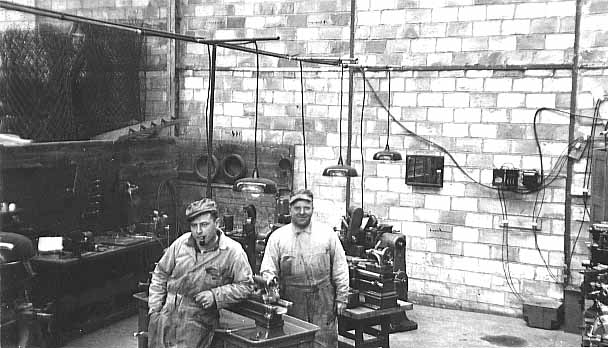 Earl Taylor Left and Dallas Leipart (deceased) Right both excellent machinists in the shop in Paris.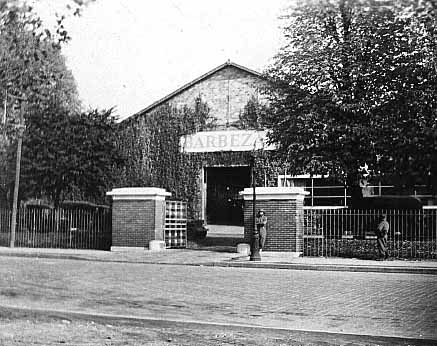 Harry O'Connor on Guard duty with Dallas Liepart to the right.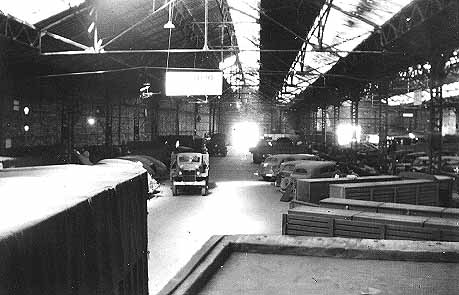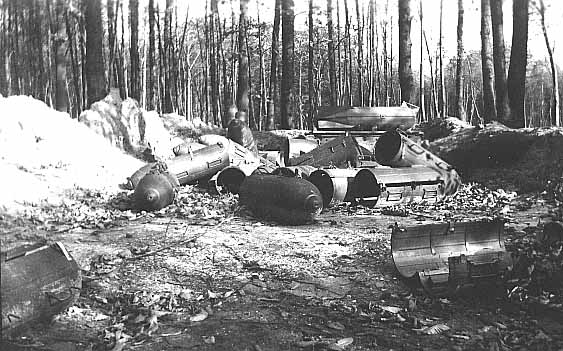 Supplies for Nazi Assassins! Found outside of Paris!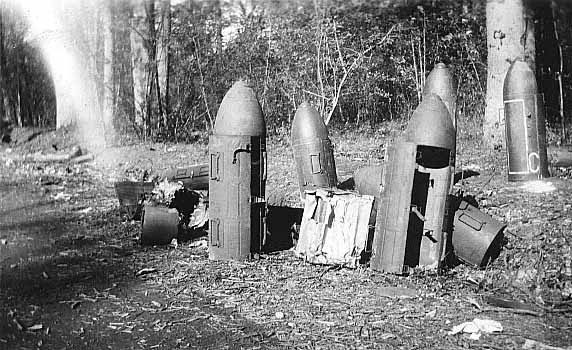 These cases were dropped at night from Nazi bombers. They contained Supplies and uniforms from captured US personnel for Nazi assassins and special forces to use against Allied forces in Paris!!! Some were stopped but most of the Supplies were received!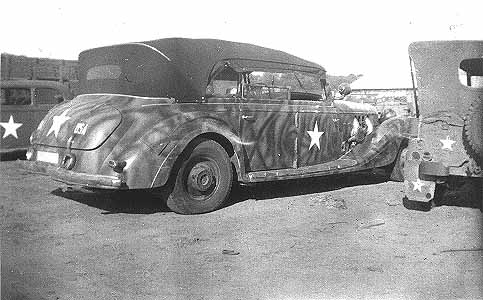 Rommels staff car CAPTURED! Though Rommel escaped his car was re-painted with US markings and studied.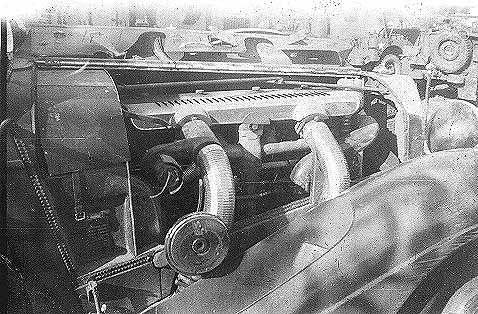 Rommels car had a huge 4 carb engine that was the largest and most advanced my father had seen in a car. It was stronger than some tanks!
---
This concludes the collection of pictures currently scanned from Harry O'Connor's WWII photo album. If you would like to see done on this effort please email me or my father. Thank you for visiting our site!
More recent pictures taken of Harry O'Connor: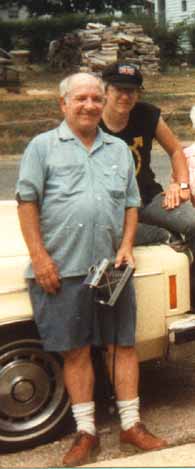 Here he is still taking pictures. This time with his Polaroid.
Sometime around 1985ish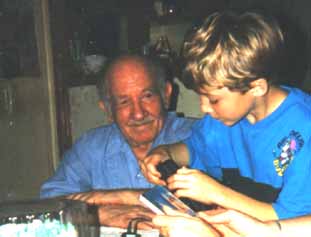 From 1996 here he is enjoying a family event.
---
Questions or Comments? Please email me.
If you wish to email my father, simply email me and I will pass it on to him.
Send mail to: vorlon@earthlink.net
---