---
This page contains documents that my father kept from his days of motorcycling before and after WWII.
Also some odd scans I have come across.
If you find these pages helpful in any way please let me know. I have much more I can add here.

1940 Indian Motorcycle Manual. Complete!


Scanned Copies The Indian News
1939 Ads, Motorcycle Prices, Accessorys andAnouncements from Indian Motor Sales Co. In Cincinnati Ohio
( these are 200k each please allow time to load)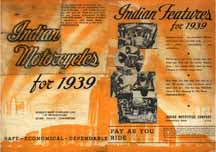 1939 Indian Sales Brochure
( please allow time to load )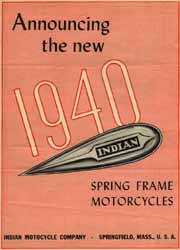 1940 Indian Sales Brochure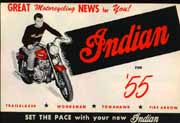 Ads from My Fathers Magazines and Others I have found.

Just Way Old Motorcycle Pictures from the NET

Non-Indian Motorcycle Ads
Comming Soon!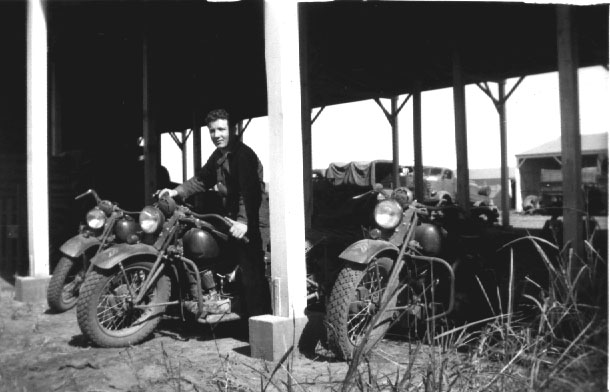 My father Harry G. O'Connor riding a
Indian Military Motorcycle