Here are some of the bikes I have owned and sold or traded away:
Honda 1979 CB750K Custom.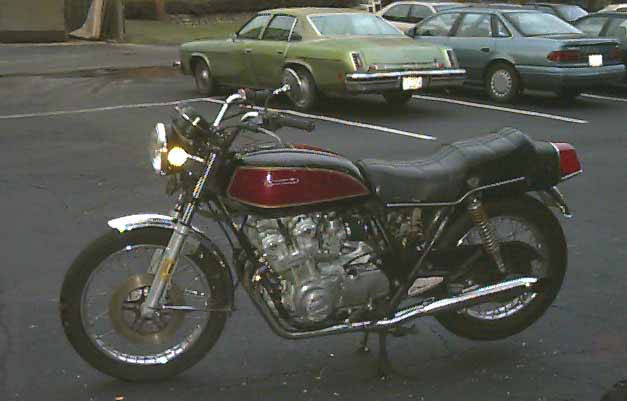 Too much power and weight for me!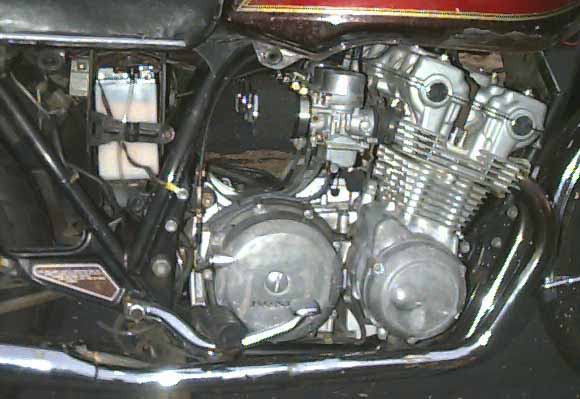 My beloved CL125 Mystery Bike is now in the hands of my friends Lisa and Kevin: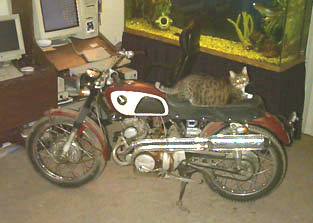 My 1966 Bridgestone 90cc enduro.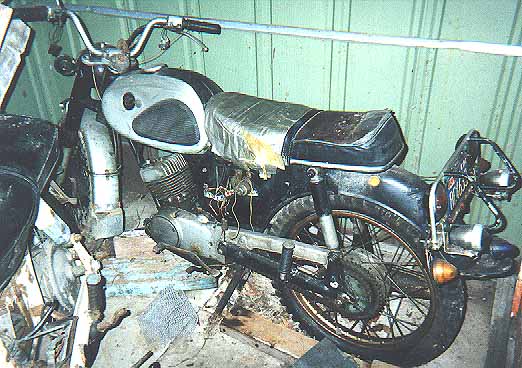 I hope to restore her someday.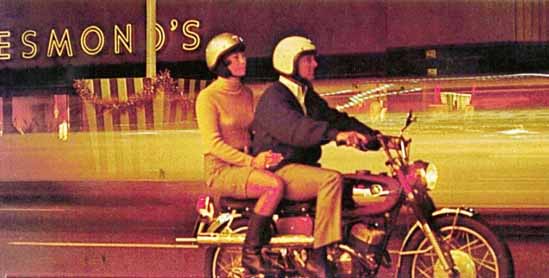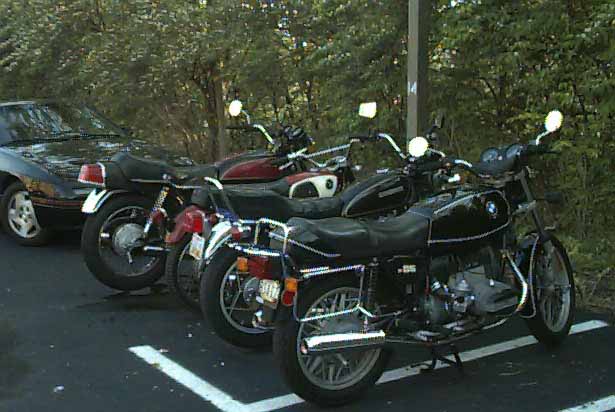 From Left to Right:
1979 Honda CB750K -Sold- ( too much weight, to hard to stop, not maneuverable )
1967 Honda CL125? -Donated- to a good home: Lisa and Kevin Moore
1982 Suzuki GS450L -On perminate loan- To Laura's best friend, for riding and training.
1982 BMW R65 -Still owned and lovingly operated. Hopefully for a very long time to come.
Missing and without any representation are:
Kriedler 50cc Moped
Motobecane 50cc Moped
Harley Davidson 90cc AMF
Honda CB350s and CB450s of various years
---
Here are the remains of photographs taken about 1981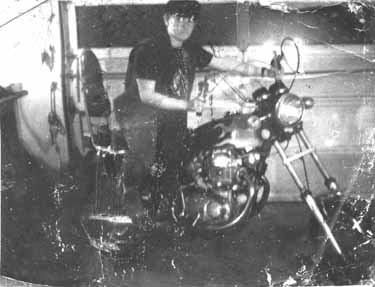 I desperately wanted a Harley Davidson Sportster but as a senior in high school there was no way I could hope to afford one. So I bought a Honda CB350 and choppered it out!
---