These pages contain the complete Model 340 Indian Motorcycle Manual.
This manual belongs to my father, Harry G. O'Connor. 
He has many other old motorcycle, car and truck manuals from the '30s and '40s. 
Please write me if this has been of use or interest to you or if you would like to see more materal of this sort.

Thanks!
Next -->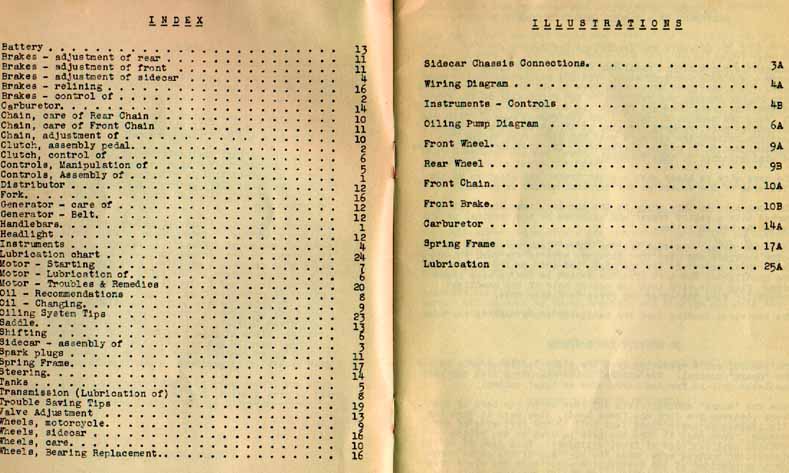 Cover / Index - Page 1 & 2 - Page 3 & 3A - Page 4 & 4A - Page 4B & 5 - Page 6 & 6A - Page 7 & 8 - Page 9 & 9A & 9B & 10 - Page 10A & 10B - Page 11 & 12
Page 13 & 14 - Page 14A & 15 - Page 16 & 17 - Page 17A & 18 - Page 19 & 20 - Page 21 & 22 - Page 23 & 24 - Page 25 & 25A