This is my 1983 BMW R65
I consider this the finest motorcycle I have ever owned or driven.
---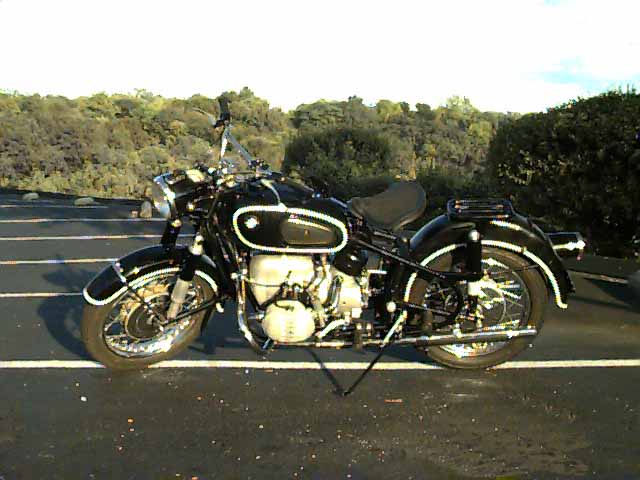 This is my R50
She has the frame, rear end and speedo of an R50S. Her engine is from a 1958 R50 and has R60 jugs. Quite a mix but it makes for a great ride. Click on the picture for more views of the bike.
---
The Newest Edition:
My BMW R75/5 Project!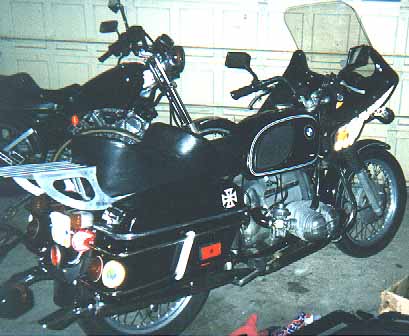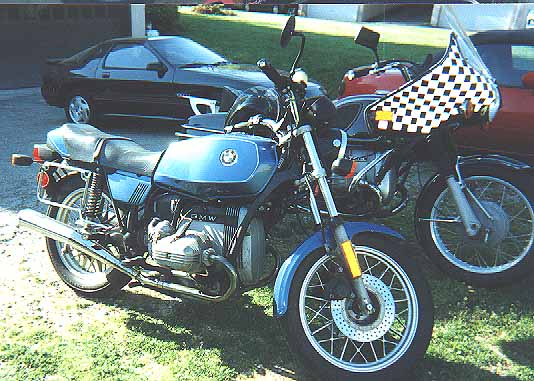 That her behind my wife's Blue R65, it's the 'flying chess set'
I bought it from a dedicated BMW rider in Sadieville Ky.
She is unquestionably one of the safest bikes around. You can see the reflective checkerboard faring from a great distance. I however, plan to remove the faring and return it to stock condition.
---
Not to be forgotten....
I still have my first true motorcycle...(well most of it!)
Here is my 196? Bridgestone! Still in a shed at my parent's house.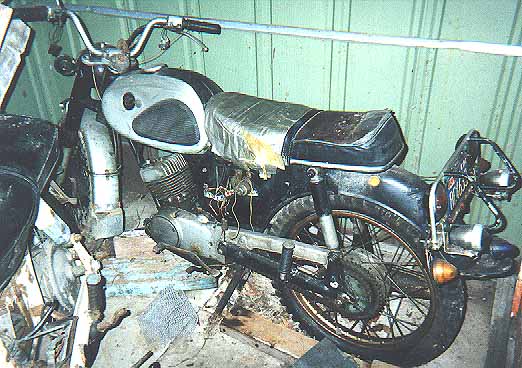 Someday I hope to revive her.
Notice the tail light assembly. My Love for Harleys and my MOD influence inspired me to put a Harley tail legend bullet lights on it.
If you have a part you would like to donate to the restoration please let me know!
Or go BACK