At last, in running shape again. And with the new curry parts!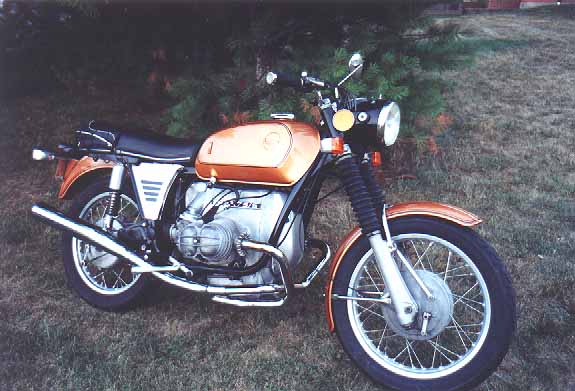 New parts: Mac 2 into 1 Mufflers and headers, new front turn signals, new headlight assembly, temporary used rear view mirror. New (NOS) metallic curry fenders and tank! Toaster shocks. Newly repaired rear end. New exhaust nuts. New battery. Painted frame, and additional parts.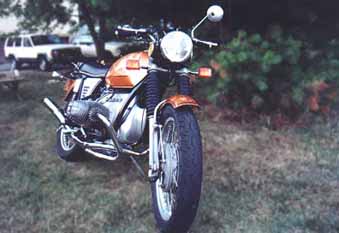 Front view affords a good shot of the Mac Headers before they started bluing as well as the new turn signals, headlight lens, and reflector.
---