The Lights and Ignition System Come Back To Stock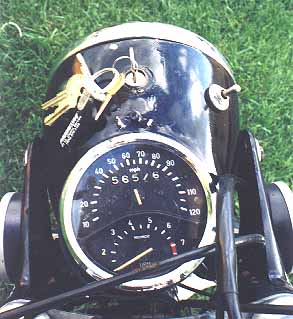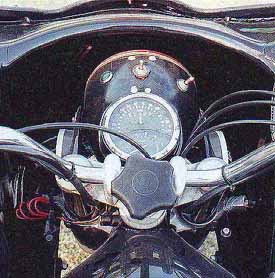 Here the toggle switch (used with the faring on right) has been replaced with a key switch (left) from Rocky Point Cycle in Xenia, Ohio. You can order these from: www.rockypointcycle.com. The light bucket is now repainted and the bolts have been cleaned. All of the faring wiring has been removed and I'm starting to return it to stock. You can see the speedo is still in sad shape.
On the right you can see the old configuration, headlight, ignition switch removed, turnsignals clipped off, wiring run into the fairing, long bars and toggle switch.
---