In - Apartment Motorcycle Restoration.....
First you need a classic motorcycle ( preferrably found in a church basement ) to restore. Make sure the bike will fit in your elevator before you buy it!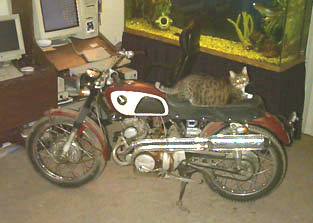 In the middle of the night, bring the bike into your apartment and find a good Spot in your living room.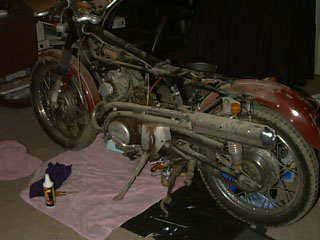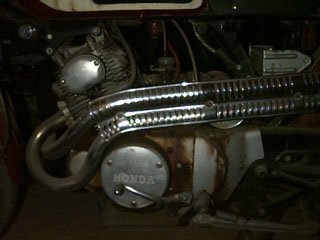 Disassemble the bike. Be careful to protect your carpet with some bath towels and trash bags.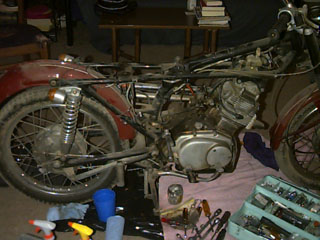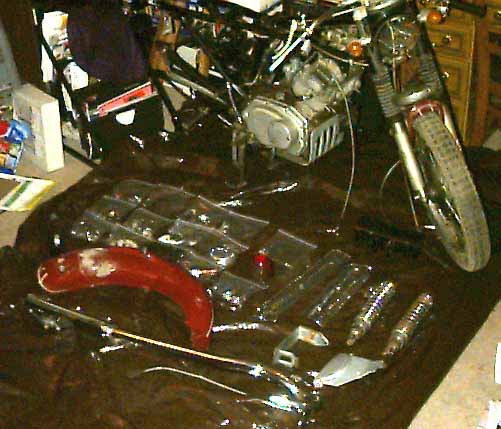 Use a camera to photograph every stage of the disassembly. Organize all of the parts to be cleaned / rebuilt.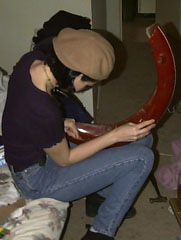 Put your wife to work....
Put your cats to work. ( Please note Spot is inspecting the new rear brake rod which does not fit! It was made for a cable, unlike the standard US Honda CL125. What a strange CL125!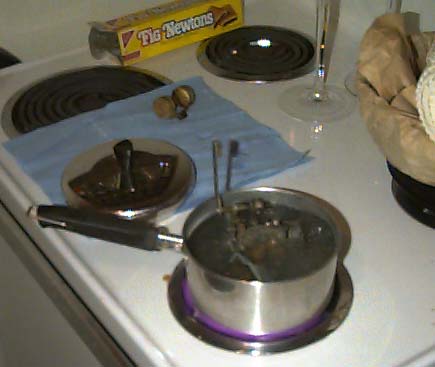 Boil carb(s) in hot water to remove varnish and glue deposits. Be sure to remove all gaskets and rubber parts first.
( Fig Newtons are optional )
Rusty gas tanks must be cleaned before treated and sealed. Use a dog chain, kerosene and oil to break up the rust. Then flush with
gasoline and take to a radator shop for treatment.
And when you are done! You have a wonderful Restored Motorcycle!