Sale and Trade Page.
If you have any questions about this page or
the items for sale please do not hesitate to email me.
---
Lots of pictures on this page. Please allow time to load......
---
Parts for Sale or Trade
---
R75/5, "/5" and related BMW Parts for SALE or TRADE:
Wanted items:
R75/5 - Speedo/Tach unit ( working ), control switches or ?
R65 - Post 80 style seat.
R50/R60/2 - R60 Engine and Parts, Headlight mounting mirrors, R50S valve covers, R50S rear logo, old style horn switch assy, Tools or?
Here is what I have to TRADE or SELL:
1 pair of used /5 customized mufflers
1 Large 'touring' tank
3 Red reflectors ( Large 3.5" /5 style )
1 set front and rear fenders, good condition need painting.
1 set /5-/6-/7 Shocks, Good Condition ( sorry no pictures yet )
I will trade all of the above for a "/2" engine in fair condition.
---
Large /5 Touring Tank on Ebay at:
http://cgi.ebay.com/aw-cgi/eBayISAPI.dll?ViewItem&item=155625483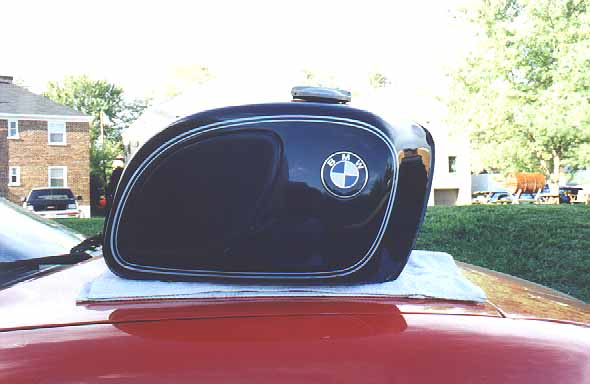 This tank is in good condition. Some small paint chips and scrapes do not show up well in these photos. The photos look somewhat better than the tank does in person. I think the paint is serviceable as is with a little touch-up paint and lots of polish. However, if you want the tank to look like new you will have to paint it. It has no dents and the inside is in good condition with only a small amount of surface rust. I ran it this way for some time with some fuel filters and rust never built up in the filters. The tank also includes the front rubber mounting. Auction on ebay Click HERE.
---
Front and Rear Fenders ( /5 and ? )
I think these will fit all the way up to /7 but I might be wrong.
For SALE ON EBAY :http://cgi.ebay.com/aw-cgi/eBayISAPI.dll?ViewItem&item=155634289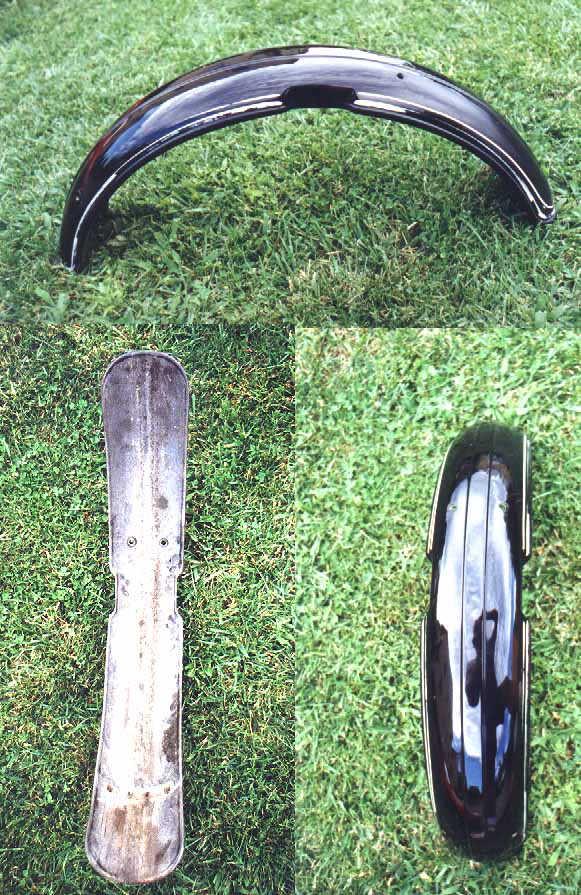 REAR
On EBAY AT: http://cgi.ebay.com/aw-cgi/eBayISAPI.dll?ViewItem&item=155639277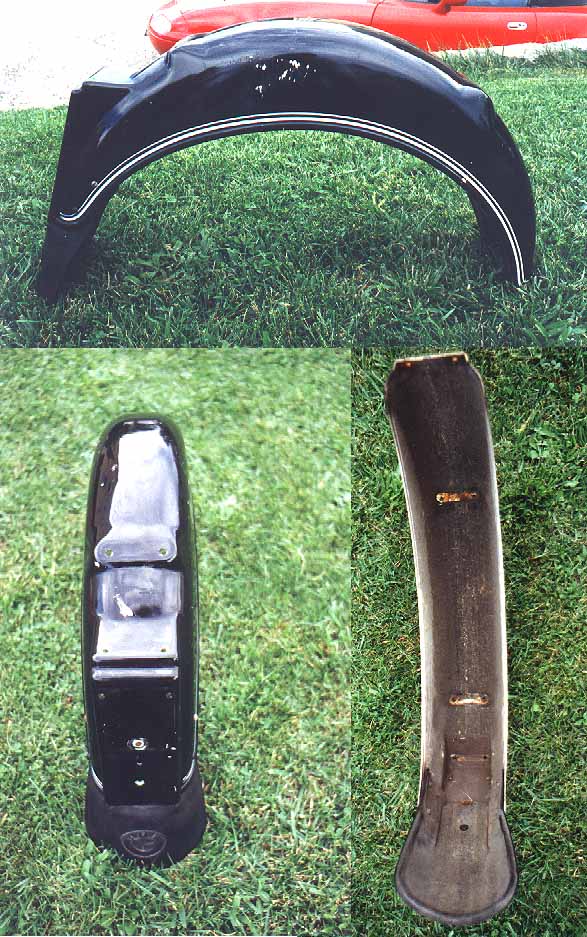 Lots of little scrapes and paint cracks on these fenders but they are are in sound shape. You could run them as is but they would look MUCH better if you painted them. Rear fender includes rubber mud guard but it is starting to get dry around the top.
Front EBAY PAGE CLICK HERE
Rear EBAY PAGE CLICK HERE
---
/5 Custom Mufflers
For sale on EBAY at: http://cgi.ebay.com/aw-cgi/eBayISAPI.dll?ViewItem&item=150774582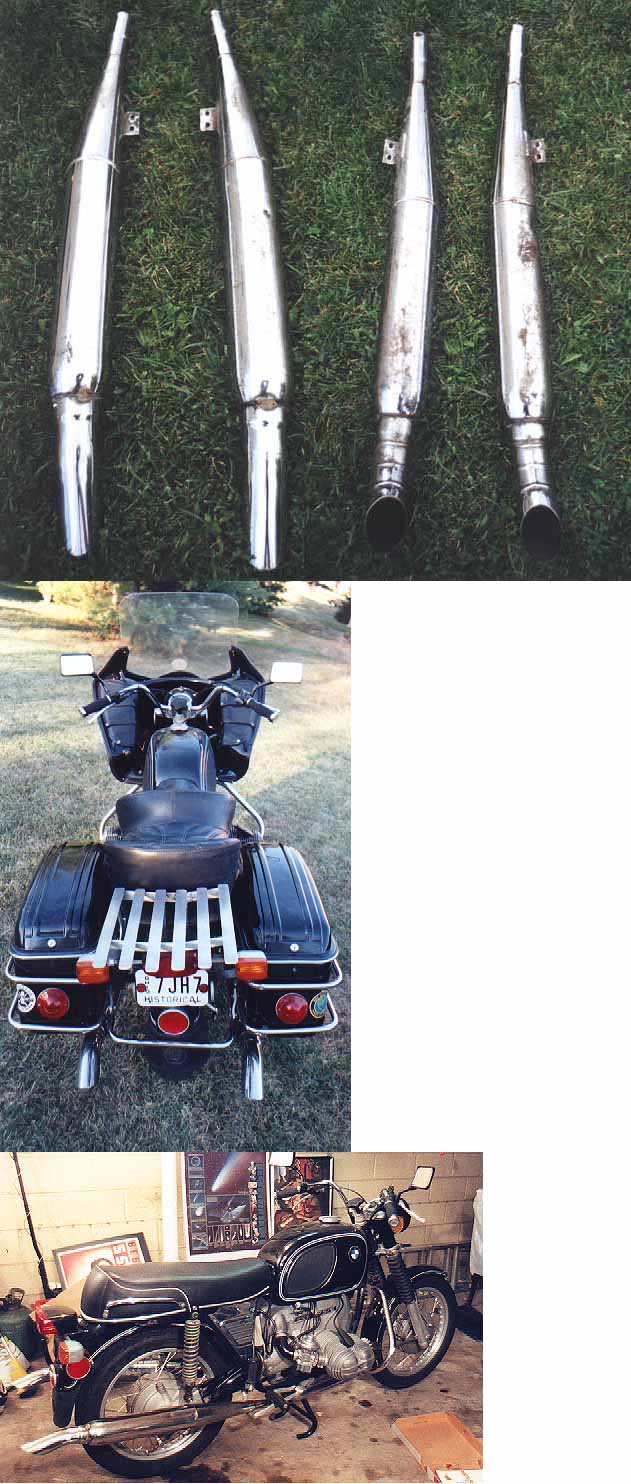 ---
---
Motorcycles For Sale
---
No bikes for sale just now. However, if you want a 1978 Triumph 750cc Bonnie and are willing to trade a BMW R90S, or R100 let me know.

---