Some Pictures of Indian Motorcycles from Mid-Ohio Vintage Days '99
---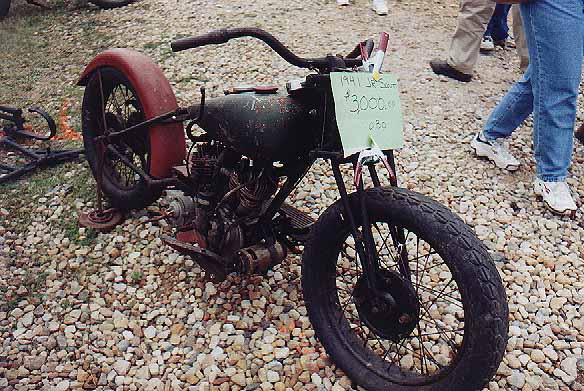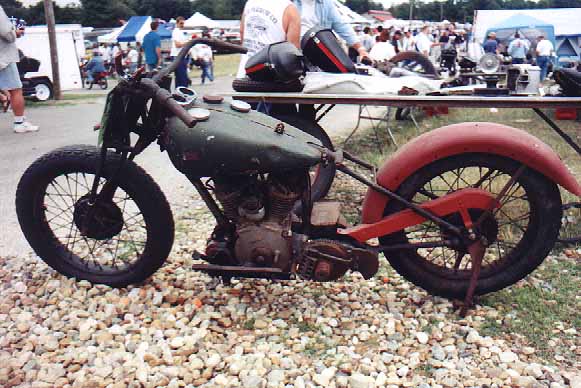 Here is a good restoration project for someone!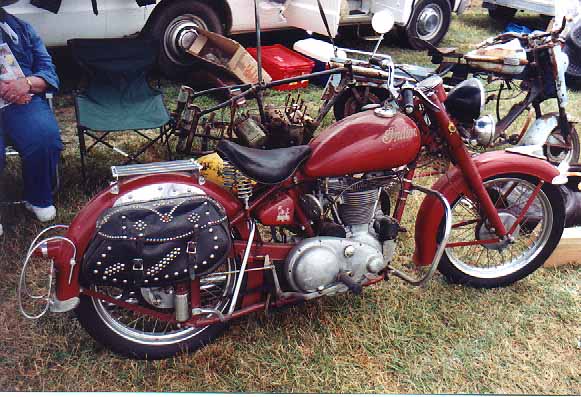 This is an Enfield Chief I believe.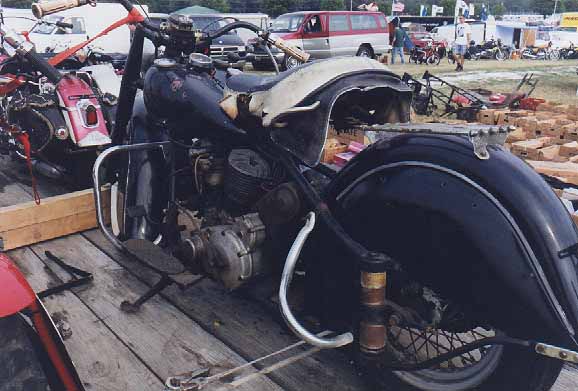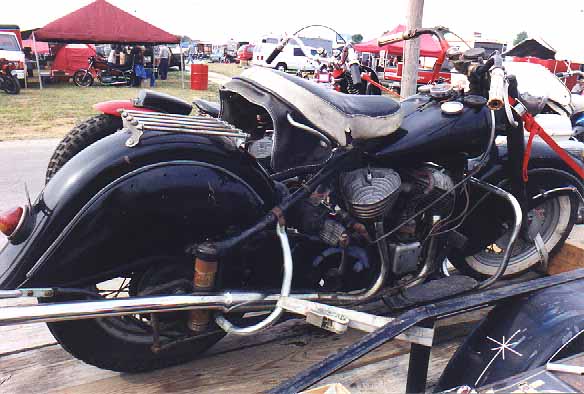 Some lucky person is taking this chief home to restore!
This fully restored Chief was given away for the AMA drawing.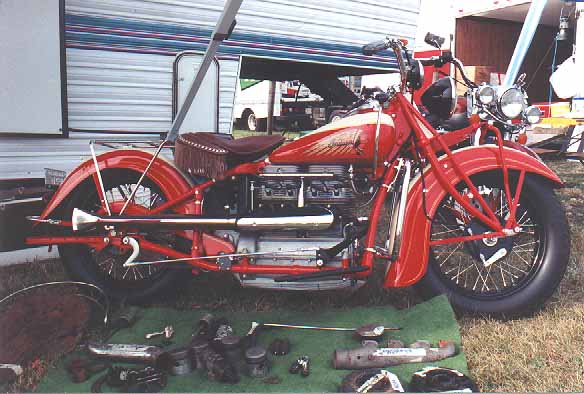 This is the only four I saw the whole weekend. She was not for sale.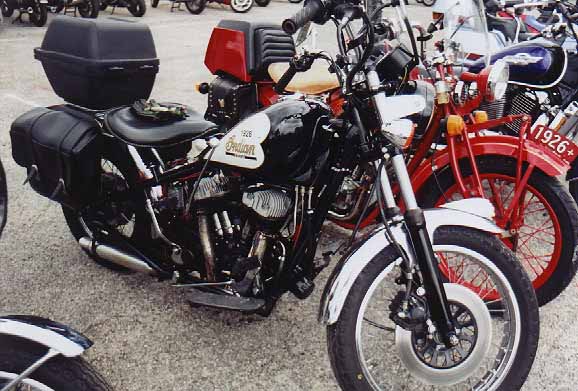 I had to do a double-take when I passed this in the parking lot. An Indian Engine in some kind of Japanise frame. Nice Job. I wonder what she is like to drive?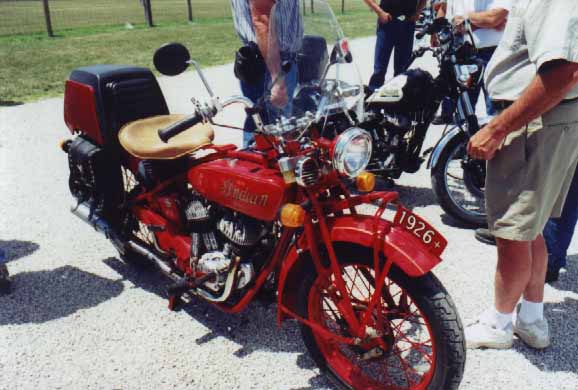 Here is the other 'modernized' Indian. This one is much more stock. This time they are at the bike show and I think they took some awards home.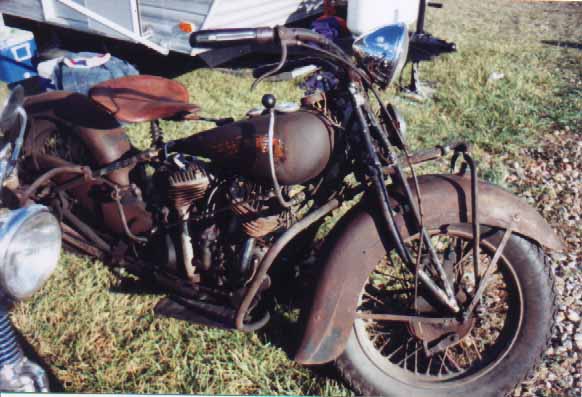 Here is an old Indian looking for a restorer. Perhaps military?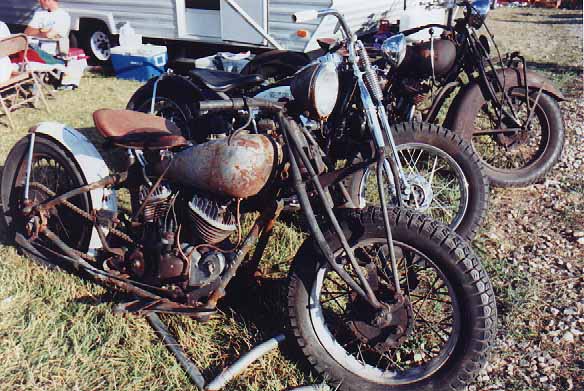 More Indians looking for good homes.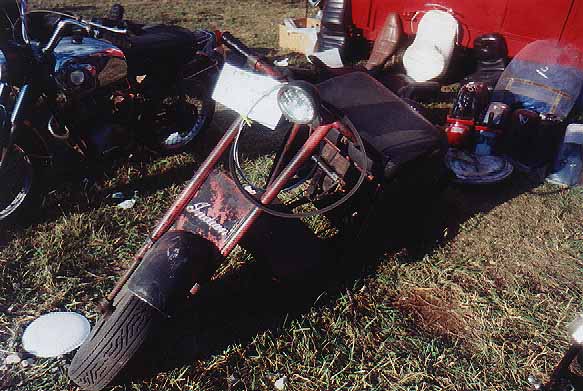 This is really cool. An Indian Scooter! Waiting on a buyer and restoration.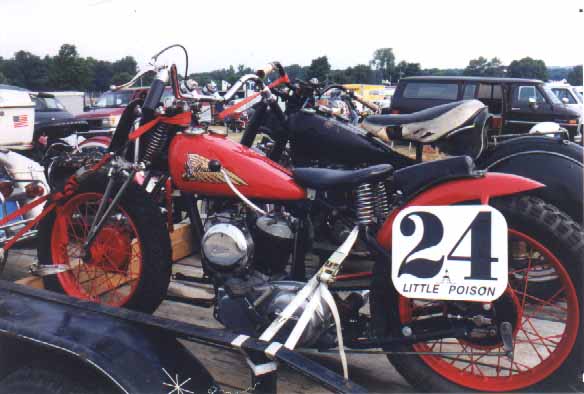 This one is going home. I wonder if this one was racing or just a racer that got sold. If it was on the track I think it would be unlikely to be showing up in the swapmeet.