Big Big thanks to Mike ( Hoggish )
who sent me some great e-mails and this spec!!
---
Subject:
...`bout yer page ....& else
Date:
Tue, 5 Jan 1999 16:20:05 -0800 (PST)
From:
Mike Potapov <u_hoggish@yahoo.com>
To:
webmaster@oldmotorcycle.com


P.S. Sending You an `ol electric sheme of m-72 cycle (a russian copy of BMW R-71) Hope this could be useful .
Correspondences are welcome !!!!!!!!
Hoggish.
---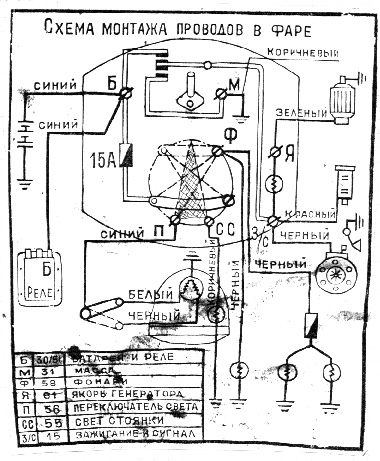 BACK