GT500....
I finally got one of the spunky 2-Strokes I have been wanting and before I can even enjoy it I had to sell it due to a financial over commitment.
Perhaps I will get one again...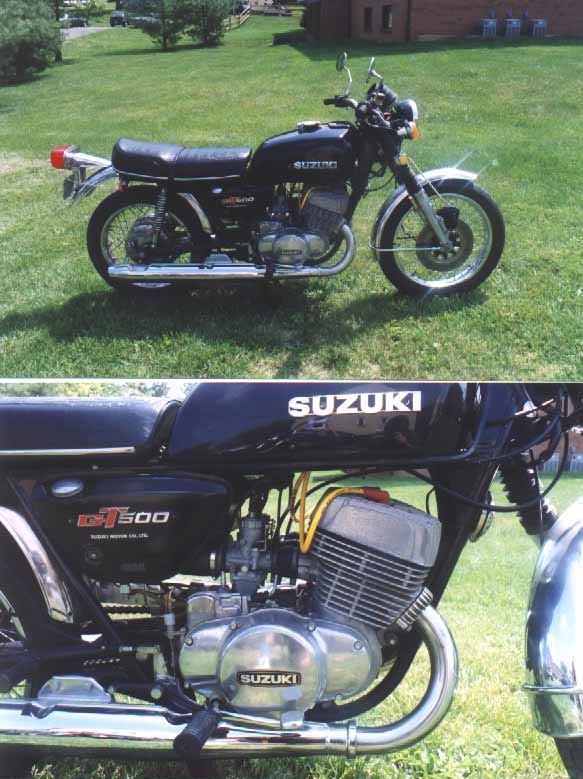 Here one pipe is starting to come together and the other is fresh off of the bike.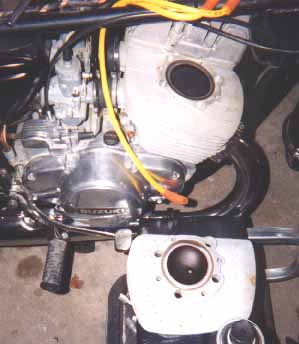 Look at that carbon! Good thing 2-Strokes are easy to take apart.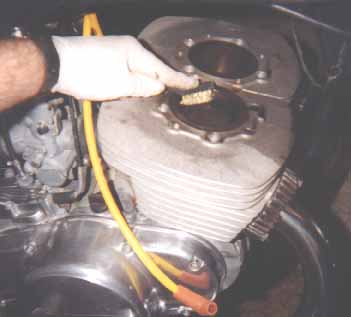 A soft BRASS brush, some carb cleaner, some time and...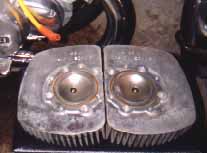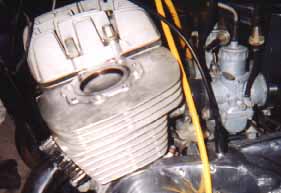 Yes, that is much better.
Below are some manual updates that list the differences between the
T500 and the GT500