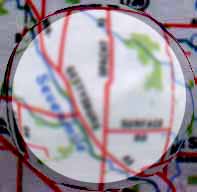 Thank you for your donations!
Here are the three simple steps to donating a file:
1. Save the file as an email attachment and send to gpsdonation@oldmotorcycle.com
2. Make sure you have listed your name, handle or anonymous in the email text
3. Please include a description of the route you are sending.
( pros, cons, date and general information are helpful) You don't have to fill out all of the information below but what you can do ill be helpfull.
Example:
Discription: A route from Cincinnati, Ohio to the college town of Oxford. Very scenic and much less traffic then RT27.
Format: File is a Garmin GPS Route.
Name: Scenic to Oxford, OH

Region:

Midwest / SW Ohio

Start / Finish
NW Cincinnati, Ohio
Oxford, Ohio
Scenic Rating ( 1 -10)

7

Urban / Rural ( 1 - 10 )

7

Length (mi)

58mi

Travel Time

2 hours

Cafe' Route ( 1 - 10 )

2

Contour ( 1 - 10 )

2

Twisties ( 1 -10 )

3

Submitted by:

Laura O'Connor
All donations will receive a thank you letter and confirmation when the file is posted as well as your name or handle on the download page as the donor.
Thanks! ( we would be lost with out you! )
-Tim O'Connor, Webmaster
---
HOME