General Event Views and Photos: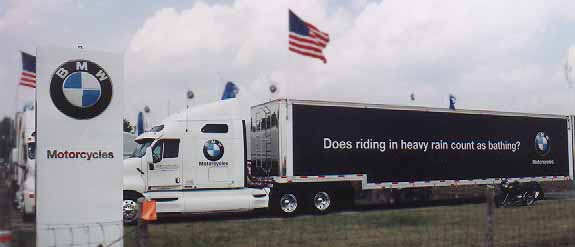 The BMW sponsor truck. The ad on the side reflects the sprit of this year's event very well!

Because of the flat terrain I could not find a good spot to take a picture of the whole swap meet area. Here is a horizon view. Perhaps over 800 vendors!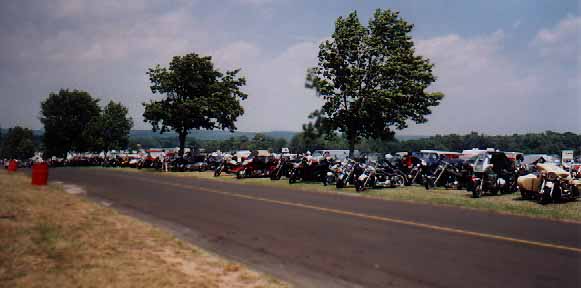 Bikes line up down the driveway and road for a mile!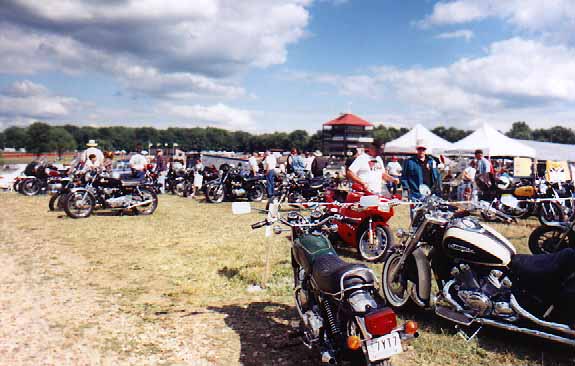 This is really the place to get deals! Just look at the truth in advertising!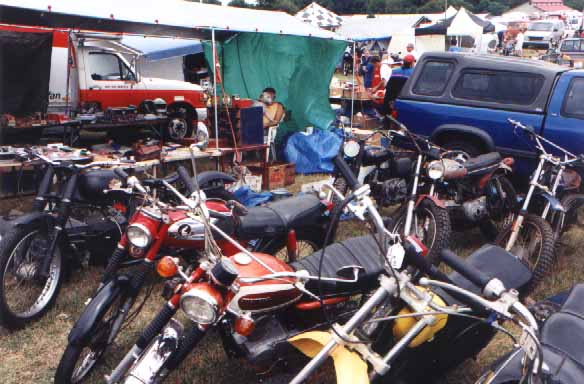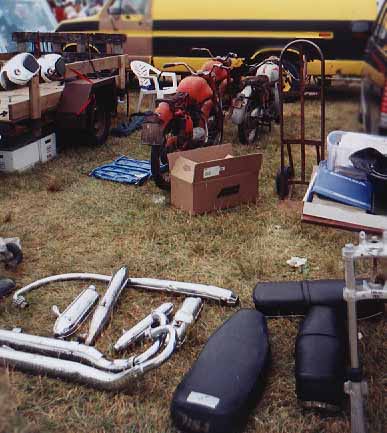 Bits and Bikes Everywhere!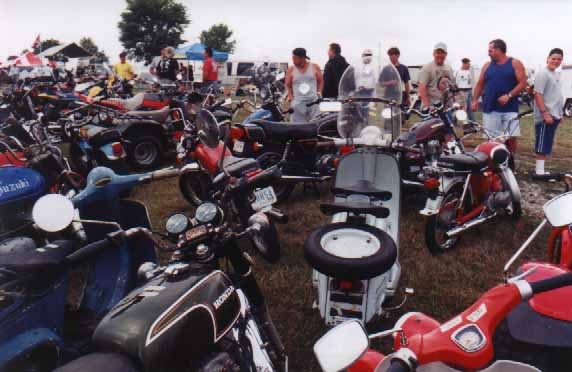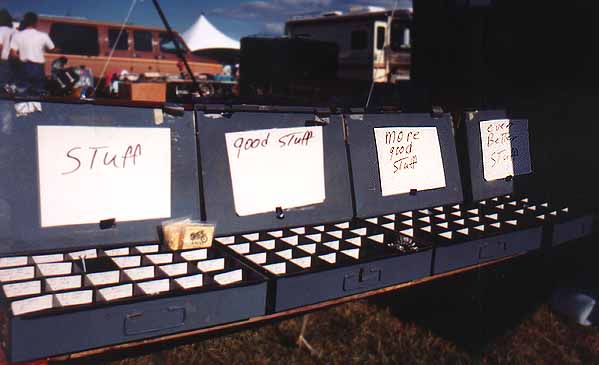 Stuff, Good Stuff, More Good Stuff and Even More Good Stuff!
The road racing school has their bikes out for the students..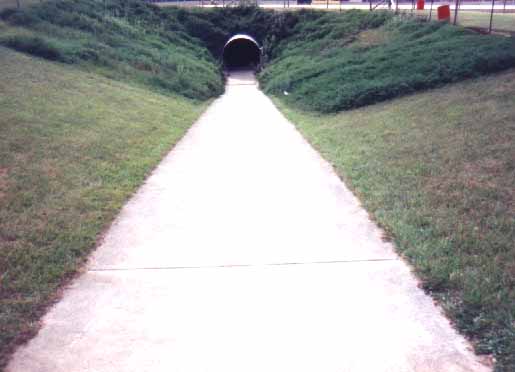 Back to the Event Page