Getting back to the essentials...
---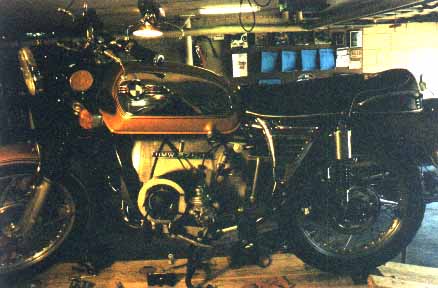 Here she is on my newly built bike stand. The cylinder head is off for the spark plug hole to be heli-coiled by Huck's Engine Service in Cincinnati, Ohio. In the background you can see the parts catalogs and manuals newly acquired from Mid-Ohio Vintage Days.
Getting closer! She is now sporting a chrome plate frame with ( correct ) historical plate, original enamel BMW badges ( from JBFUSSELL ), new mirrors and much touch up. The bluing is now creeping down the headers from regular riding.
---